BOSS TU-30
MIXER DIGITALE
UN COMPAGNO DI STUDI ESSENZIALE Per anni, l'Accordatore & Metronomo TU-80 si è dimostrato uno strumento essenziale per i musicisti e gli insegnanti di musica in tutto il mondo. Con il TU-30, BOSS offre le principali caratteristiche del TU-80 con dimensioni ancor più compatte. Tutte le funzioni di base sono presenti, incluse Accu-Pitch, diversi modi di accordatura e pattern ritmici, la possibilità di riprodurre intonazioni di riferimento e molto altro ancora. Combinando l'affidabilità di accordatura BOSS con un versatile metronomo, il TU-30 è un compagno indispensabile per studiare, esercitarsi e suonare.
Un accordatore professionale BOSS e un versatile metronomo insieme
Supporta l'accordatura cromatica, di chitarre, bassi e accordature "flat"
La pratica funzione Accu-Pitch riproduce un suono quando avete raggiunto l'intonazione corretta
La funzione di intonazione di riferimento rende facile verificare l'accordatura a orecchio
Il metronomo è dotato di diversi stili ritmici e di un display visivo
Ingresso per strumenti, per l'accordatura di chitarre e bassi elettrici, e di altri strumenti
Microfono incorporato per l'accordatura di strumenti acustici
Funzionamento con due batterie AAA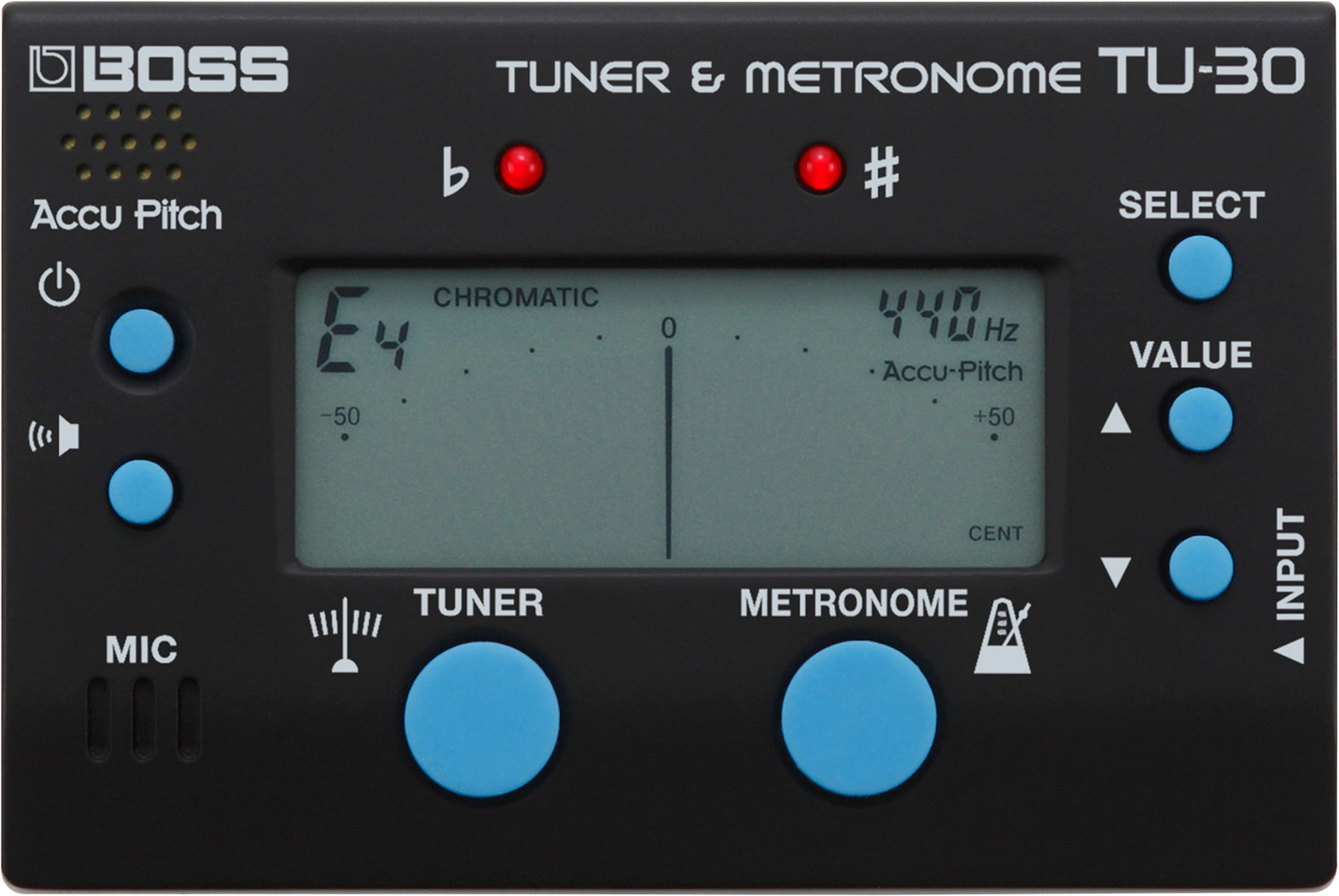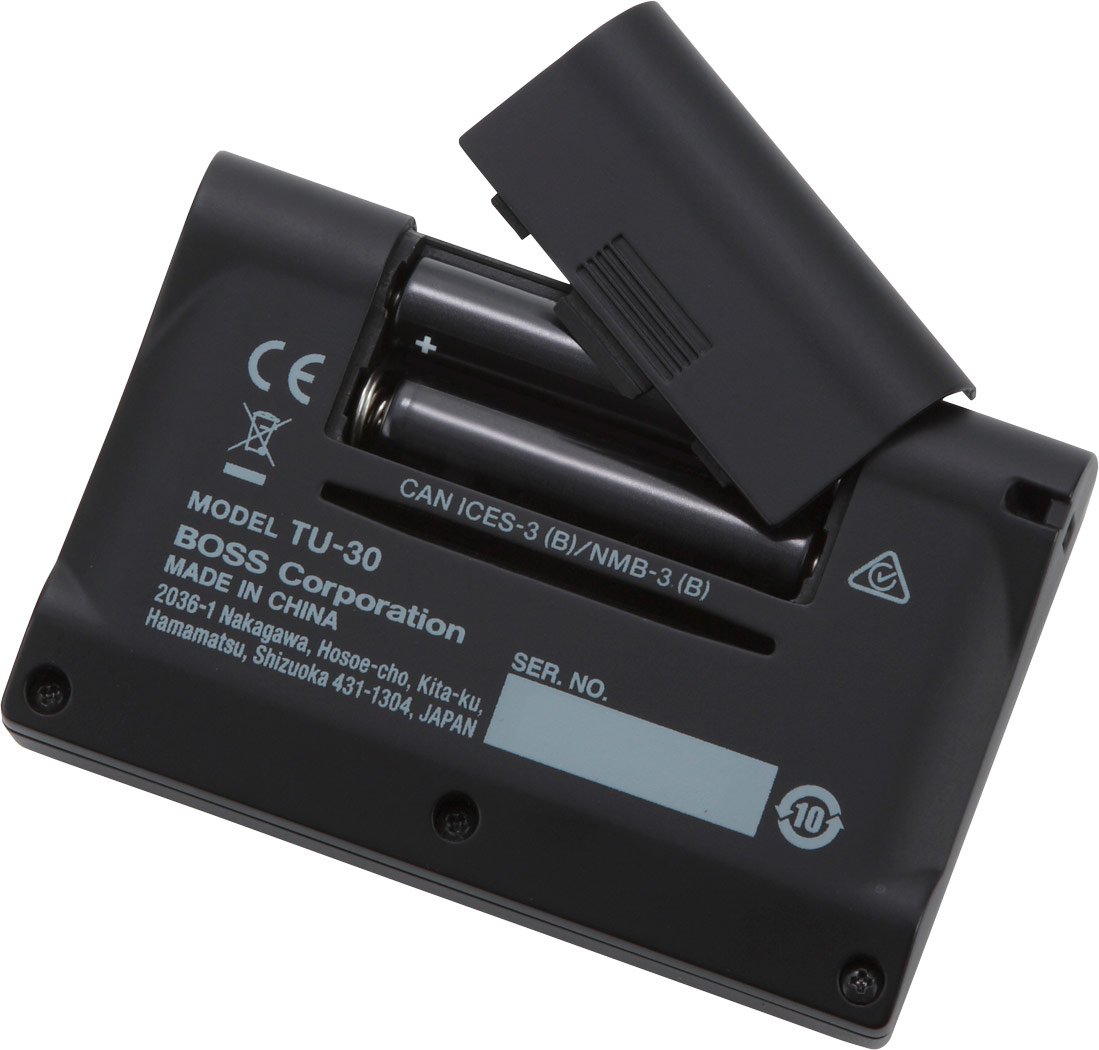 SPECIFICATIONS
Tuner Reference Pitch: A4 = 435 Hz--446 Hz, Tuning Range: E0 (20.6 Hz)--C8 (4,186 Hz), Internal Tuning Accuracy:+/-1 cent
Metronome Tempo: 30--250, Rhythm Style: Quarter note, Eighth rest and eighth note, Eighth note, Triple, Triple with center rest, Sixteenth note, Clave (3-2, 2-3), Beat: 0--9
Input Impedance 680 k ohms
Indicator LCD Display, Tuning Guide LED
Connectors Input jackPower SupplyDry Battery (R03/LR03 (AAA) Type) x 2
Power Consumption 15 mA (Metronome mode) 8 mA (Tuner mode and A4 = 440 Hz input) *Expected battery life under continuous use (Carbon): Approximately 50 hours (A4 continuous input) These figures will vary depending on the actual conditions of use.
Accessories Dry Battery (R03 (AAA) Type) x 2 Owner's Manual Leaflet ("USING THE UNIT SAFELY", "IMPORTANT NOTES" and "Information")

SIZE AND WEIGHT

Width 90 mm
Depth 60 mm
Height 25 mm
Weight (including battery)90 g